12-Week #NoFluff Challenge
$

74.99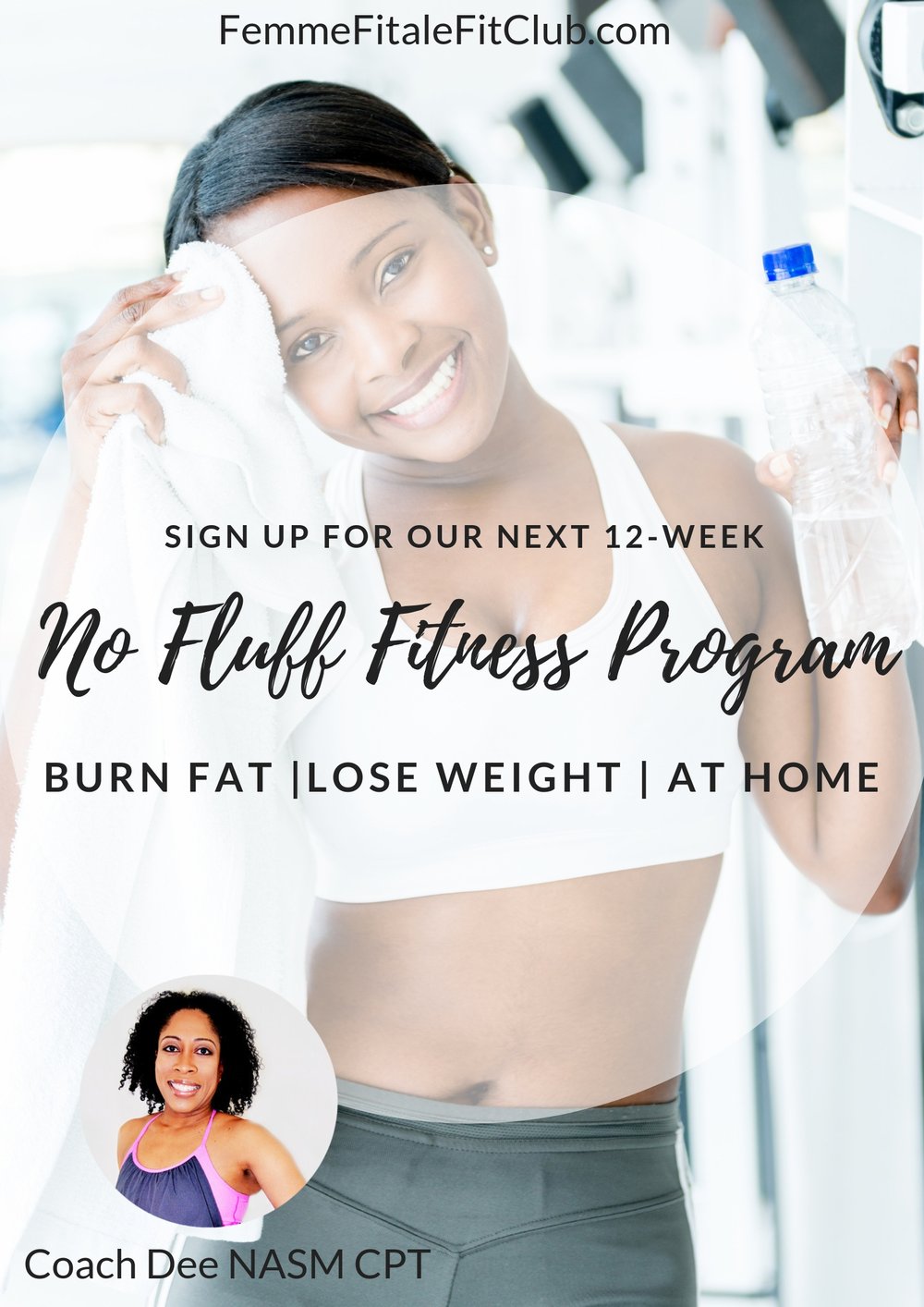 **This program is 100% online and virtual. No materials will be mailed to you in the USPS.**

***Please make sure your email address is current on your PayPal account as that is the account I will use to send out more information on the Trainerize app and program materials***

You can start any time at your own pace.
What you'll be doing
Regardless of the season it's never too late to get your body right and tight.   Even more important than the aesthetics, we have to keep our biometric numbers in order such as blood pressure, cholesterol and blood glucose to name a few. This #NoFluff Total Body Workout Program will help support you in that. Anyone from around the world with an Internet connection can take advantage of this program. If you are a beginner or intermediate fitness level, this program is for you. No gym membership? No problem, this program can be performed at home as long as you have enough free space to perform push ups.
Here's what you get:
12-week workout plan in the Trainerize app
Exercise and cardio calendar
6, 7-day meal plans to support weight loss goals
Instruction on how to take before and after photos and measurements
Workout tracker so you can track your own workouts
Private support challenge group directly in the Trainerize app
Access to message me via Trainerize in group or privately
Ability to upload before and after photos and easily place them side by side for progress comparison via Trainerize
Access to my video library to see demonstrations of exercises performed
This program is for every fitness level but make sure you check with your physician before starting any new workout or exercise program.

Disclaimer: Participate at your own risk so know your body and get a physician's stamp of approval before starting.

Recommended equipment (links to my products or affiliate links):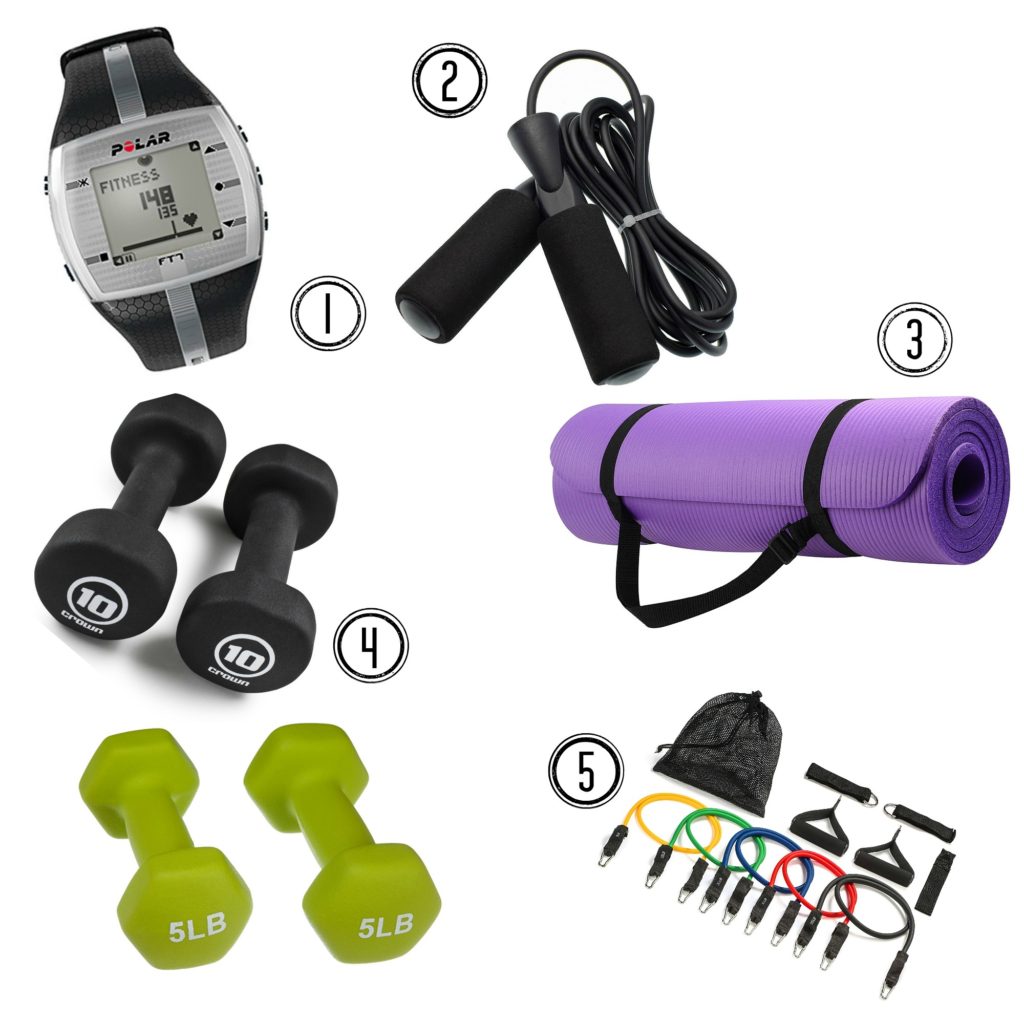 Now get ready to get rid of the FLUFF.
This challenge is NOT about:
Waist trainers
Wraps
Laxative teas
Gimmicks
What you will need:
Determination
No MORE than 60 minutes a day for exercise
Focus
Follow the plan as it's laid out
Positivity
Next Steps:
Read and electronically sign the challenge waiver found HERE
This is going to be fun and you won't be doing this alone so register today and join.  I'm going to give you step-by-step instructions.  It doesn't get any easier than this.
PLEASE CONSULT YOUR PHYSICIAN BEFORE BEGINNING ANY FITNESS PROGRAM.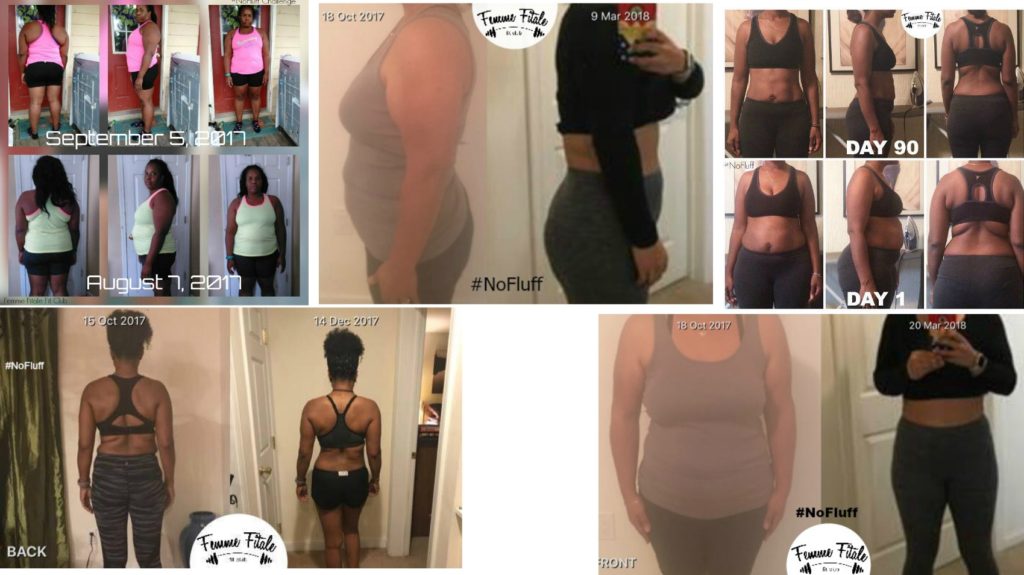 Availability
12-Week Program (Beginner)

12-Week Program (Intermediate)

12-Week Program (Advanced)
Share