Make Ya Dolla Holla 2-Week Fitness Program
$

1.00 On Sale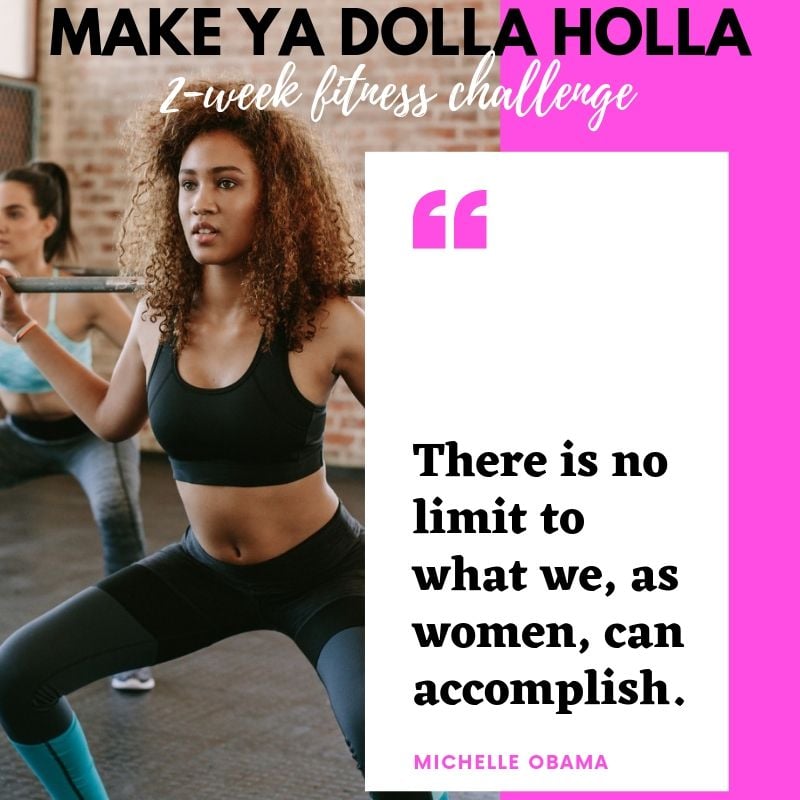 Congratulations on deciding to make the first step towards a healthier and fitter YOU.
The Make Ya Dolla Holla 2-Week introductory fitness challenge will help you begin your fitness journey.
In this program you will have daily workouts you can perform at home, in the park, at the gym, in a hotel room or practically anywhere. It will require minimal equipment so get the following items ready:
1. Dumbbells (5 to 15 lbs)
2. Resistance bands (substitute for Dumbbells)
3. Workout mat
The workout program is 100% virtual (online) using the Trainerize app. Once you submit payment you will receive a link to the email address used on PayPal.
Please set up your account and complete the questionnaire so I can get to know you better. 😊
Tips for success:
1. Stay accountable and check in daily in the fitness group established here on Trainerize
2. Try it - even if you can't complete all of the reps. This is where FAILURE is an option because that is when you grow
3. Breathe in through your nose and out through your mouth - don't hold your breath. Muscles need oxygen for energy
4. Stay positive. Some exercises might seem impossible to complete but as your body gets stronger the exercise will become more doable
5. If you have joint issues please let me know for modifications
6. Have fun - we are all doing this together.
I look forward to coaching you. Let's GO! 💪
Availability
Share